Back
Dr. Ryan Greene of Monarch Athletic Club
A conversation on health, nutrition, and how he fuels his high performance days.
POSTED 06-04-21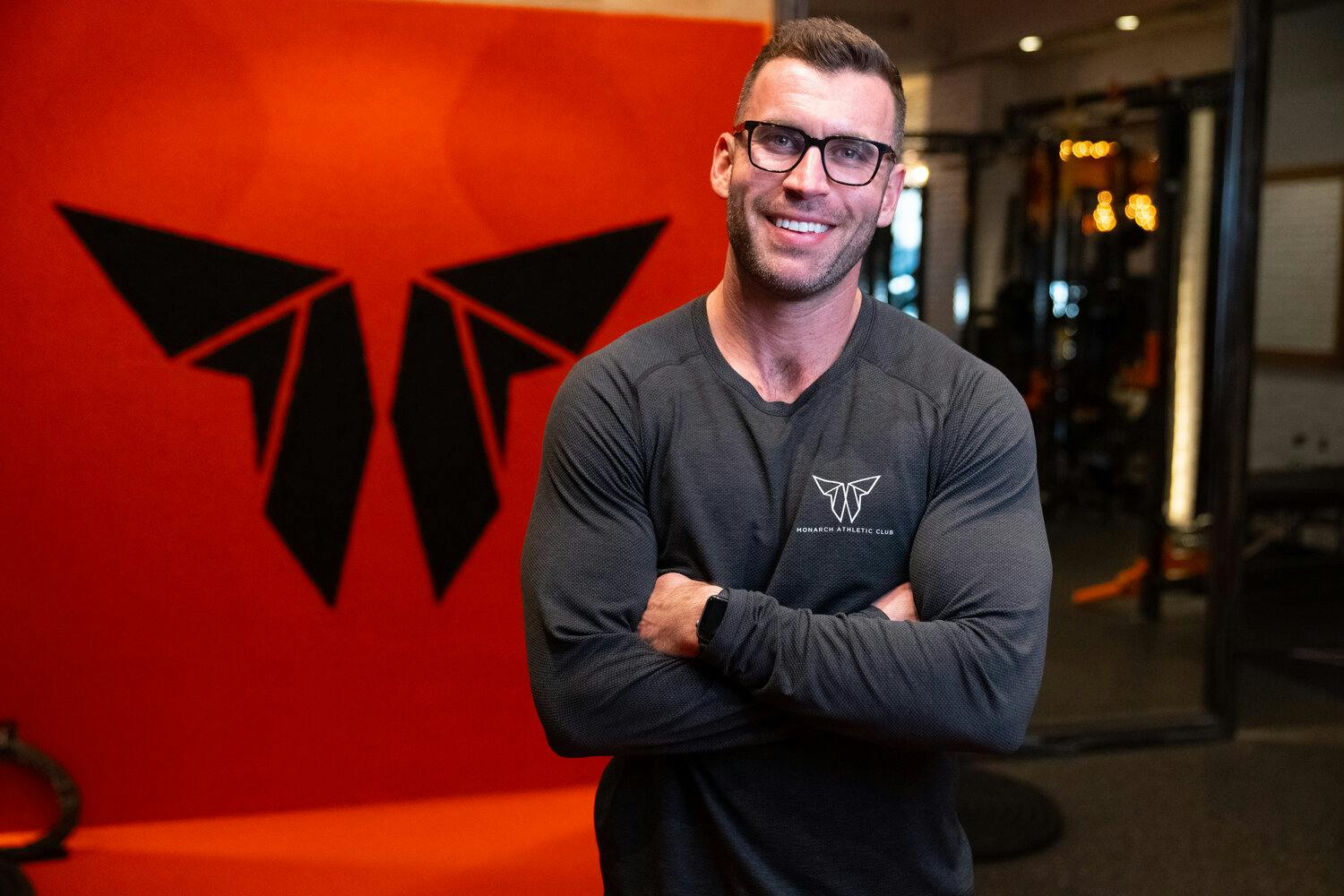 Dr. Greene is an osteopathic physician (D.O.) specializing in human performance, sports medicine, nutrition and the most cutting-edge recovery methods available. Dr. Greene's principal belief is that integration of a constantly collaborative, holistic, evidence-based practice amongst health and wellness practitioners is crucial for an individual's sustained success. 
Monarch Athletic Club, conceived by Dr. Ryan Greene, provides members a holistic approach to health and wellness including facilities as well as hands-on guidance through both preventative routines and recovery. They are able to provide comprehensive care for their clients through their on-site medical facility.
As someone who intimately understands the power of a science-based approach to fueling performance, Dr. Greene supports Gotama and our Human System Method of formulation. Here, the trained physician and Monarch Athletic Club founder answers our questions on his philosophy and approach to getting ready for game time.
What inspired you to start Monarch?
While in residency and fellowship training, I appreciated the majority of patients I would be working with were those with acute issues presenting with the primary goal to be fixed and get out of the hospital as fast as they could.  Being admitted to a hospital usually signifies opportunities to prevent an issue have been missed many times for a long period of time.  As I was finishing, I was forced to ruminate about what I wanted to do with the health knowledge I had acquired so I may continue working towards the goal that brought me into medicine which was to help people do what they want for as long as they wanted to do it.  I had the idea for a one-stop shop for health and wellness come to me as I was visiting the Mall of America during my fellowship at Mayo Clinic and, as many stories go, the universe put me in the right place at the right time with a group of individuals who wanted to create a elevated training experience and from that Monarch Athletic Club was born.  

What is Monarch's philosophy on nutrition and exercise and how is it different from other health clubs?
Our philosophy on nutrition and exercise is essentially we want to create a program that a patient/client can stick with and remain compliant.  It does not matter the name of the training program or the diet type, if someone can not consistently participate in what has been prescribed nothing will be helpful.  Additionally, I am not aware of too many fitness facilities with dedicated nutritional work built into the program. Typically services beyond training are additional cost and it is our belief if you are investing in yourself, you should have all parts of a wellness program included and addressed regularly.
Tell us a little about yourself, what got you into fitness and medicine?
My interest and passion for the medical field started when I was in high school following a traumatic accident I witnessed while managing a youth golf course.  The incident was the catalyst for my insatiable desire to better understand how we may optimize this incredible machine we have given- our body.  As I was going through my training, it became ever more clear my place would be on the preventive side versus reactive and acute response to the break down of the body and I am grateful for every obstacle and challenge along the way the universe provided guiding to where I am today.  
From a fitness perspective, I have always enjoyed movement, sports and any competition combining the two. It was not until I moved to Denver, CO for medical school did I discover my love and appreciation for the outdoors and my desire to always maintain a high level of fitness so I too could do what I wanted for as long as I wanted to do it was really cultivated. 

You've got a lot going on, what does your daily work and exercise routine look like?
My daily routine is very consistent although the events and activities of the day are always unique and exciting.  I wake up at 5:30am, rehydrate with 20 ounces of water with apple cider vinegar/sea salt/MCT oil, train, arrive at work around 745 and work til about 9pm seeing patients and working on the growth of Monarch.  When I get home I usually take about half hour or an hour just settling down, reading and trying to drift off to sleep around 1030-11pm.  Rinse and repeat.  
I try to primarily focus on HIIT training and mix in heavier resistance training a few days a week.  I have also been adding boxing at least 1-2 days per week for the conditioning.  

How are you fueling for those workouts?
Hydration is key.  I never sacrifice hydrating the first thing I do to replenish fluid loss over night.  From an energy perspective in the AM I usually train fasted and use GOTAMA and MOMENTOUS Creatine as a pre-workout combination mixed with my water. 

What attracted you to Gotama products for Monarch's customers?
There are a multitude of pre-workout options on the market and I have tried almost all of them.  I have found very few are nearly all natural with a reasonable amount of caffeine that also provide the energy boost I need especially if my sleep has not been great quality.  GOTAMA provides a wonderful mix of nutrient rich ingredients that provide a great boost in energy with essentially no artificial ingredients.  Thus if it passes my test, I always try to pass along to my patients. 

What advice would you give to people who want to take better care of themselves?
Health is not complicated but it does require investment and not just money.  Committing to focusing on foundational principles of health requires a bit of time for you and your body to get into a groove at which time any discomfort or inconvenience tends to dissipate as you are living your best life and you no longer have to think about how you feel or what you are able or not able to do. 

What does the next five years look like for you and for Monarch?
The next 5 years looks like growth in the aspect of more brick and mortar locations, corporate wellness partnerships and development of a virtual platform that will allow Monarch to share our program with individuals worldwide. 
MORE ON DR. GREENE: Dr. Greene serves as principal medical advisor at Monarch Athletic Club in West Hollywood, the first private, sustainable health and wellness facility delivering traditional training services combined with physician directed, evidence-based integrative medical intervention. The facility's key principles include training, recovery, nutrition, metabolic/genetic optimization, and mind-body enhancement. Dr. Greene is responsible for overseeing the Monarch Recovery Protocol and Monarch Nutritional Recovery programs, individualized I.V Therapy programming, periodic metabolic and body composition evaluation, Comprehensive Metabolic Blood/IgG Food Allergen analysis, and certain on-site aesthetic procedures.